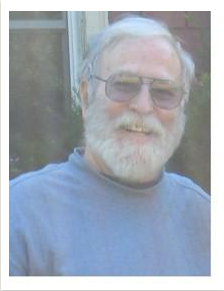 David Bruce Meixler, 62, of Stafford died of complications from liver cancer Tuesday, June 28, 2011 at Medical College of Virginia Hospital in Richmond.
Born in Washington, DC, Mr. Meixler was a veteran of the Vietnam War and worked for twelve years at the United States Census Bureau where he lead the development and implementation of the TIGER system, then the largest geographic database in the world. After leaving the Census, he worked as a Systems Architect for US Treasury before retiring. He received a Department of Commerce Bronze Medal for his work at the Census and received a letter of commendation from the Under-Secretary of the Treasury.
He received his BA in Philosophy from Empire State College in NY and Masters in Computer Science from Virginia Tech.
Survivors include his wife, Laurel, children Heather Meixler of Ann Arbor, Nathaniel Meixler of San Francisco, Matthew Meixler of Stafford and Elizabeth Meixler of Stafford, mother Florence Meixler-Helm of Jay, NY, sister, Priscilla Otis of Jay, NY, and brother Paul Meixler of Boston, MA.