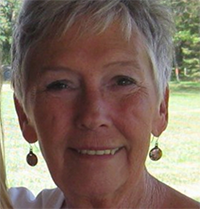 Sandy Schuman (Henry)


Sandy Schuman Henry
Sandy is survived by her husband Bill, daughter Kelly Blackburn, son-in-law Mark Blackburn, son Keith Henry, grandchildren Hank Blackburn and Audrey Blackburn, sister Catherine Fischer and husband Frank, niece Kristen Hayes and husband Jeff, nephew Ben Fischer and wife Jeanette, uncle, Don Schuman and his wife Helen, as well as many cousins, great nieces and great nephews.


A long time resident of Cedar Hill area, Sandy began a distinguished career at Edward Jones, first with Don Pope and then David Van Buskirk. She enjoyed helping clients and received many awards and recognitions for her work. She was loved and respected by her many co-workers and colleagues in the various offices throughout the area. Sandy loved to travel and her adventures with her sister were legendary. She was an amazing gardener and loved animals, especially the many dogs she rescued over the years. Her infectious laugh will be missed by all family and friends that adored her. She was a long time member of Holy Spirit Catholic Church but recently switched to St. Joseph's in Waxahachie, after moving a year ago to be closer to her daughter and grandchildren.

Diagnosed with metastatic pancreatic cancer in early December, Sandy spent her final weeks at home visiting with family and friends, looking stylish to the end, never letting the cancer define her. In lieu of flowers, the family is asking for donations to Bridges Safehouse, P.O. Box 1161, Cedar Hill, TX 75106, (www.bridgessafehouse.org) an organization she began supporting through her work at Edward Jones. The family would like to extend a special thank you to the staff at Bristol Hospice, especially nurses Alicia and Karen, for the kindness and compassion they showed Sandy in the final weeks. We will miss Sandy tremendously, but take comfort that she is in heaven with her parents and her beloved daughter.

A visitation and rosary will be held at Jaynes Memorial Chapel 6:00 -8:00 p.m., on Friday, January 25, 2019. A memorial service will be held at 10:00 a.m., Saturday, January 26, 2019, also at Jaynes. A reception will follow at her daughter Kelly's house (405 W. Marvin Ave., Waxahachie TX) after the service. More than anything, Sandy wanted a party to celebrate her life and we intend to honor that.

Back to In Memoriam