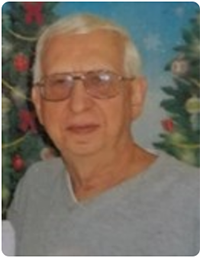 Vincent Sees, Jr.


Vincent Sees, Jr.
Vincent F. Sees, Jr., 76, of Red Hill, died Wednesday, August 29, 2018 at Lehigh Valley Hospital Cedar Crest. He was the husband of Jeanette L. (Frese) Sees, sharing 47 years of marriage together. He was the son of the late Vincent, Sr. and Marie G. (Fortunato) Sees. Vincent graduated high school in Ankara, Turkey in 1959 and graduated from Montgomery County Community College in 1987 earning his associate degree in Chemistry. He worked at Merck for 37 years. Prior to that, he worked at Link Belt in Colmar. He was a veteran of the United States Army and a member of the American Legion Post #255 in Sellersville.

Surviving along with his wife are his son, Chris V. Sees and wife, Sheledy; step-daughters, Yvonne Johnson and Dawn Mitman; two grandchildren, Evan and Katie Sees; and two sisters, Gail, wife of Ronald Dager and Joan Shelley.
A funeral service will be held at 11 am on Tuesday, September 4, 2018 at Mann-Slonaker Funeral Home, 222 Washington St., East Greenville, PA 18041 with Rev. Elaine Ely officiating. Burial will follow in Whitemarsh Memorial Park, Ambler. A viewing to be held from 9:30 am to 11 am prior to the service.
Offer sympathy to the family at www.mannslonakerfuneralhome.com. Memorial contributions to the American Heart Association.
Published in the Morning Call on September 2, 2018.

Back to In Memoriam